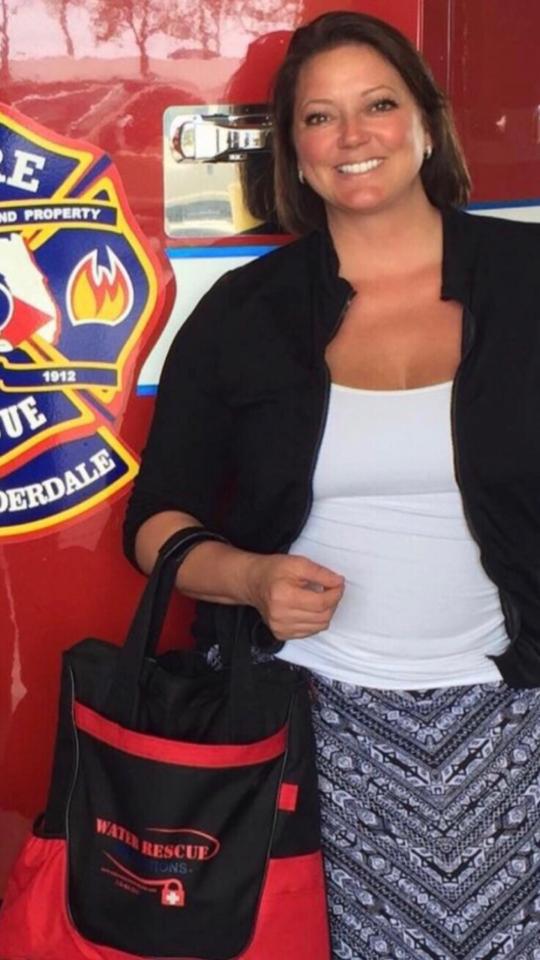 Connie Sylvester
Founder & CEO
(218) 349-5903
Connie Sylvester developed the ARM-LOC after learning of a friend who fell overboard in the Bearing Sea. He did not make it back on the boat and was lost. After talking with the Captain she had learned that he was unable to hold on to the rope because he was too cold and exhausted from fighting the frigid waves. She began to tell the Captain of a few rescue products that she had heard about and combining her knowledge and his, came up with what we now know as the ARM-LOC. The Captain simply told her "you do something about it" and she did.
I returned home from that trip to Seattle and began developing my company Water Rescue Innovations during nap time at my daycare. I then inlisted the help of professionals all over the country to help design and problem solve different rescue techniques. I was told many times you will never be able to do this and it will never work in ice rescues. Not only did I prove them wrong but I suprised myself with the capabilities of my product. In fact ARM-LOC will work in -55 degree weather multiple times in ice rescues.
Now we are selling ARM-LOC's to many different industries for a multitude of rescues. We sell to Fire, Police, Sheriffs and Rescue Departments and also personal boaters, ice fisherman, snowmobilers and more. We are also selling to companies for industry safety. ARM-LOC is not just for water rescue. "Anytime you need to get a grip on a victim in distress on land or in the water"
My mission is to save lives and get ARM-LOC in the hands of rescuers nationwide so it can do the most good. I will work tirelessly every day to insure that!
Brody Fleming
Logistics Manager
Water Rescue Innovations
(218) 390-7669