AN EXTRA ARM WHEN LIFE DEPENDS ON IT.
Introducing the ARM-LOC
The ARM-LOC slides onto the victim's forearm and the rescue responder or the victim pulls the yellow lanyard that deploys and locks the device into place, eliminating the need for the victim to grasp a rope. It can also help float the victim when the victim pulls the device close to his or her chest. It can be deployed in seconds and re-deployed over and over again. ARM-LOC is an easy to use, life saving device that will give police, fire and rescue responders an extra arm in saving people trapped by various water disasters. It can be used for floods, hurricanes and tsunamis as well as ice and rapid water rescues and snowmobile and boating accidents.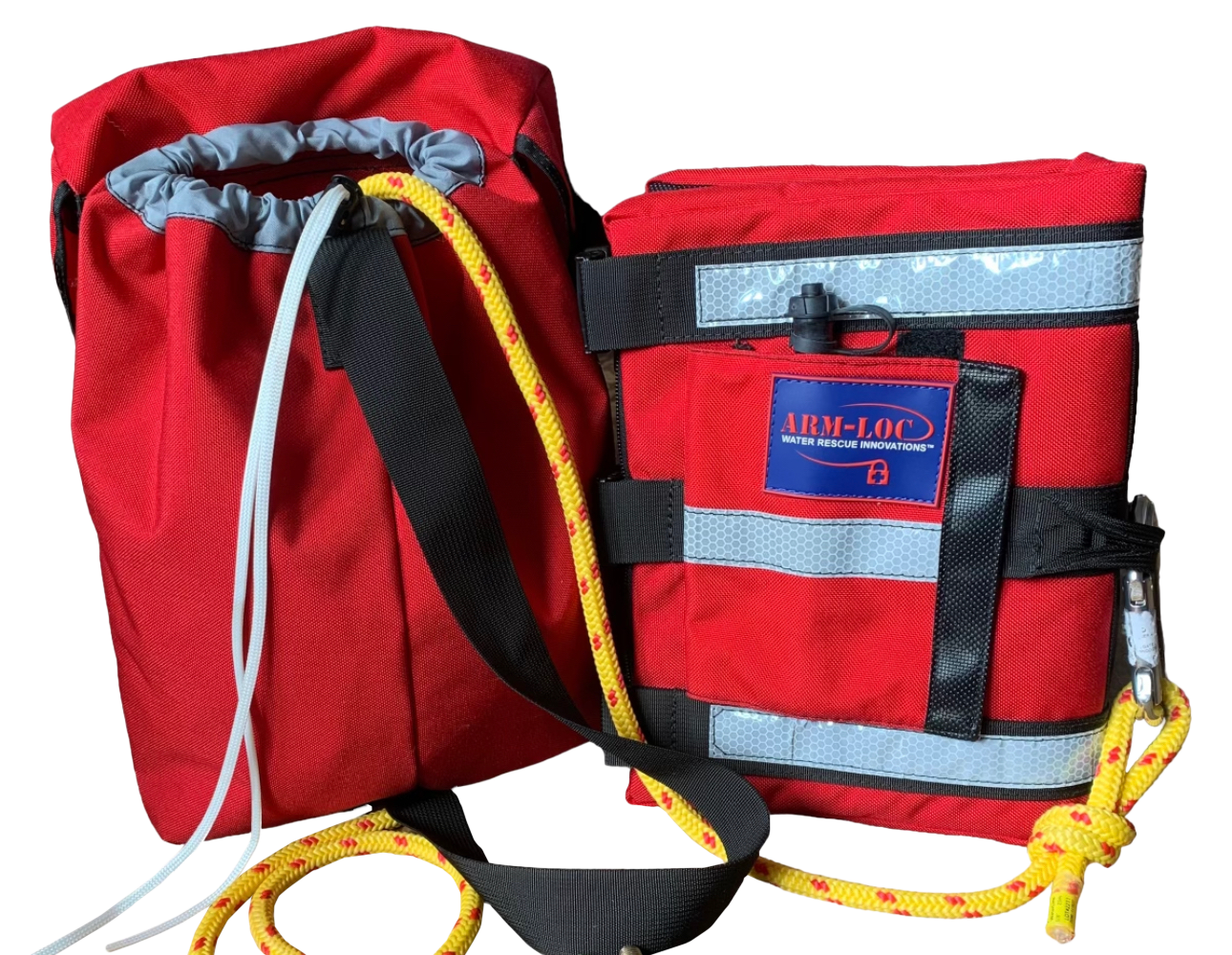 ARM-LOC Kit ($489)
ARM-LOC Rescue Device
Throw Bag
Omega Carabiner
12 C02 Cartridges (3/8")
75' Sterling Waterline
Contact Connie Sylvester @ (218) 349-5903 or orders.armloc@gmail.com

As Seen On

Click to check out the video to the right!